St. Patrick's Day Themed Movie & Fun Night
March 17th, 2018
$15
This event is for 5th-7th Grade students.
We'll be watching "WONDER," playing games, eating pizza, and having a whole lot of fun together.
Come dressed in your MOST FESTIVE CLOTHES for the costume contest.
Join us at the RSM campus in the YOUTH ROOM.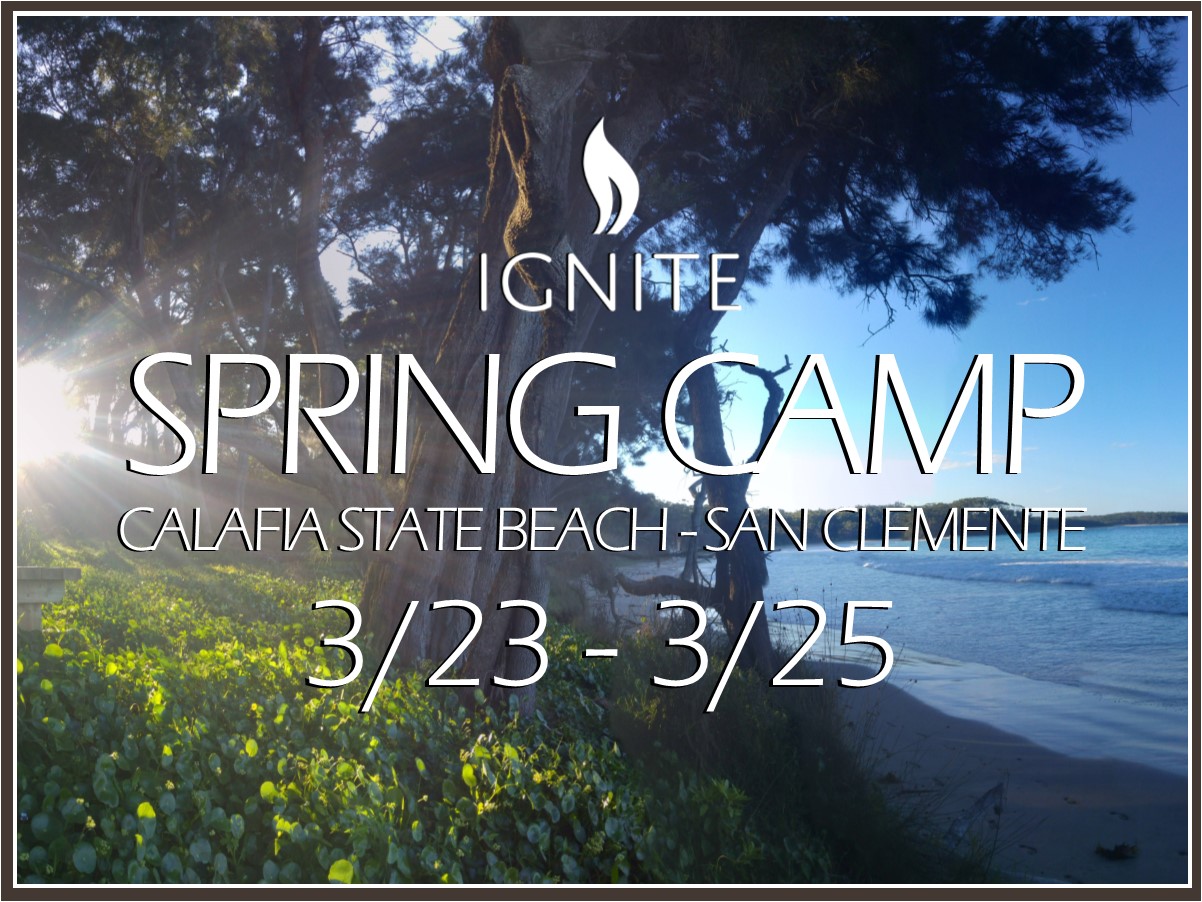 Ignite HS Spring Camp
March 23rd - March 25th, 2018
$85
We are excited for Ignite Spring Camp in March! The camp is at the beautiful Calafia State Park in San Clemente! We have 3 campsites reserved with a limited number of spots... So please sign up today!
OUR GOAL: These camps would be (1) Affordable (2) Transformational (3) Gospel Centered and Holy Spirit Led (4) Memorable!
THEME: Hearing & Responding to God's Voice
WHO: 9th-12th Graders
WHAT:
GET AWAY...
Hear from God
EXPERIENCE...
Interactive workshops
Relevant and impactful sermons
Inspiring Spirit-filled worship
A loving culture full of acceptance and authenticity
Tons of fun amidst the beauty of God's creation
RETURN...
With lasting memories
Encouraged and equipped to influence culture
WHERE: Calafia State Beach, San Clemente
HOW: Drop Off: 3/23 at 4:30PM Pickup: 3/25 by 11:00am
COST: $85 per student which covers food and our camping spot. (Early bird price is $75 on/before February 18. Late price is $95 after March 16.) We suggest bringing $20 for spending money at the snack shack.
PACK: We are camping by the beach. You will need clothes for cool to warm days and cool nights. Remember lots of sunblock, towels, sleeping bags, and Bible. If you have a tent we could use, please let Pastor Greg know. Detailed packing list coming soon.
ELECTRONICS: There is no power at the campground. It will be best to leave all electronics at home. Any electronics brought to camp will be your responsibility if lost, stolen, or damaged.
SAFETY: Please understand that safety is our top priority! We have an amazing student to leader ratio. Camp will be broken up into guy/ gal designations. Most Leaders are CPR and first aid certified. No student will be allowed to leave camp and designated areas unless with an Adult Counselor. There will be constant oversight by our counselors. No counselor or leader will ever be alone with a student. Everything will be done in groups!
Ignite HS Bowling & Boba
April 6th, 2018
$20
Family Mexico Missions Trip
April 14th - April 16th, 2018
$150 - $650
This trip is geared for ALL ages. We would love to have a multi-generational team. All are welcome from families with little ones, to young adults, to seniors and everyone in between. A family that goes on a missions trip together grows closer to God and closer together. It will make an everlasting impact.
We will be serving together in various ways: Community Outreach, Local Orphanage Projects, Activities with kids, Soccer and Youth Outreach/Concert. 
Cost: $150.00 per person, $650.00 per family of 5 or more by March 28th. Thereafter $175 per person or $750 per family of 5 or more until April 8th.
Departure/Return Information: Leaving from Main RSM Campus on Saturday April 14th @ 5:00 am and returning on April 16th with an estimated return time of 4:30 pm.
Women's Retreat
April 27th - April 29th, 2018
$165 - $250
We don't often feel like a prized treasure, but God says we are worth being found! He sent His very best in Jesus to rescue us to Himself and pronounce over our lives that we are His daughters, all rights reserved! We invite you to come away for a weekend and be "sweetly found" by the love of God in a way that settles the wandering heart and fuels your future with hope!
You will seek me and find me; when you seek me with all your heart, I will be found by you, says the Lord. -Jeremiah 29:13-14
Join us at the beautiful Temecula Creek Inn in Temecula, CA on April 27-29, 2018.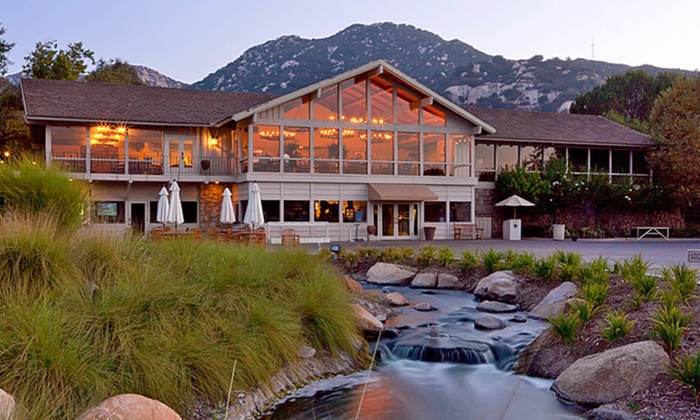 Men's Ministry // Angels vs Yankees Game
April 27th, 2018
$55
Come tailgate with a bunch of great guys and watch the Angels smoke the Yankees! $55 includes the tickets and the food for the tailgating party.
The gate opens at 5pm so come as early as you can to join in all the fun. We will meet under the big A.
Ignite HS Guys & Girls Night Out
May 4th, 2018
Ignite HS Laser Tag
May 18th, 2018
$20
Ignite HS Beach Kick-Off
June 6th, 2018
DNA
October 14th - October 21st, 2018
In these 2 sessions (Sunday after church), Pastor Ryan will share the story of The Bridge, our denomination, our culture and God's vision for The Bridge Church.
These classes are a great opportunity for anyone who calls The Bridge their home or for those who would simply like to learn more about us.
NOTE: Lunch will be served. Childcare is available. Please register each child so we know how to prepare for them.